Getting started - Logging on
Go to the url provided by mail. This url will look like publisher.bbvms.com, where publisher is the Enterprise Portal publisher.
Note: Do not type "www." in front of the url, this will not lead to the Enterprise Portal.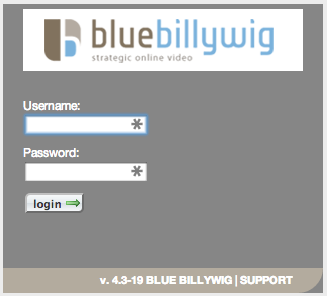 Fill in the supplied username and password and press login.
Note: Pressing the Support in the bottom right of the login box will take you to the Blue Billywig support site.