Line Item Settings
Line items are where where clients can connect demand sources to be called behind the player (ad unit). Any ad technologies, either ad server or programmatic platforms can easily be integrated with the player in our UI.
Creating your Line Items
Click the "Line Items" option on the left toolbar
Click "Create New Line item"

General options
Title: Enter a title to distinguish what the line item will refer to (e.g. Google Ad Manager, Rubicon, Appnexus etc)
Code: Will automatically populate in response to your title
Timeout: The number of seconds the line item is allowed to respond before the next line item is called.
Creative
VAST URL: The VAST ad unit tag from your Ad Server or demand partner will be placed here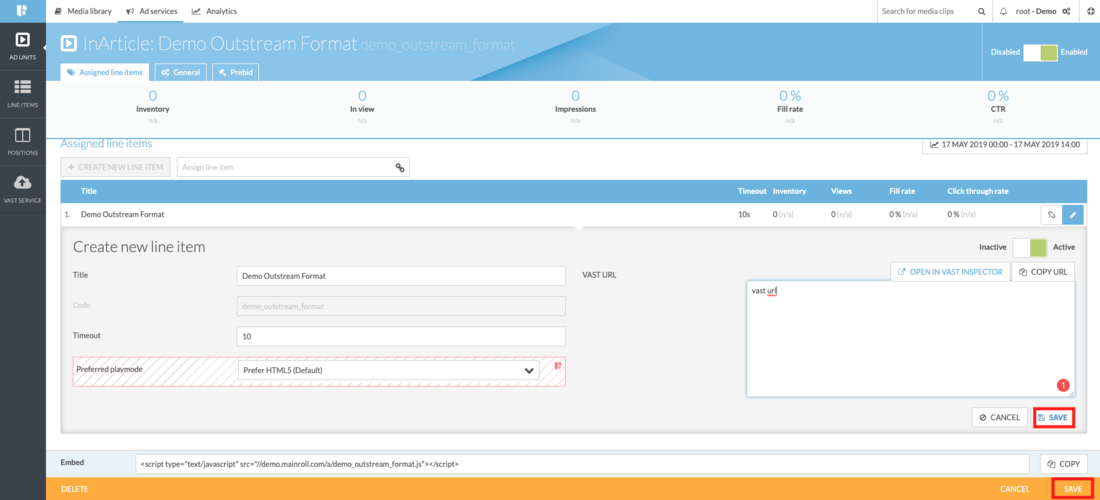 Conditions
Device type: Here you can select a device to limit where the campaigns will be delivered