Social Channels

Figure 4.1 Dropdown menu
To create a Social Channel, go to the settings menu. Click on the customer name at the top right of the screen. After the click select Settings in the dropdown menu.
4.1 Step 1 - Create social Channel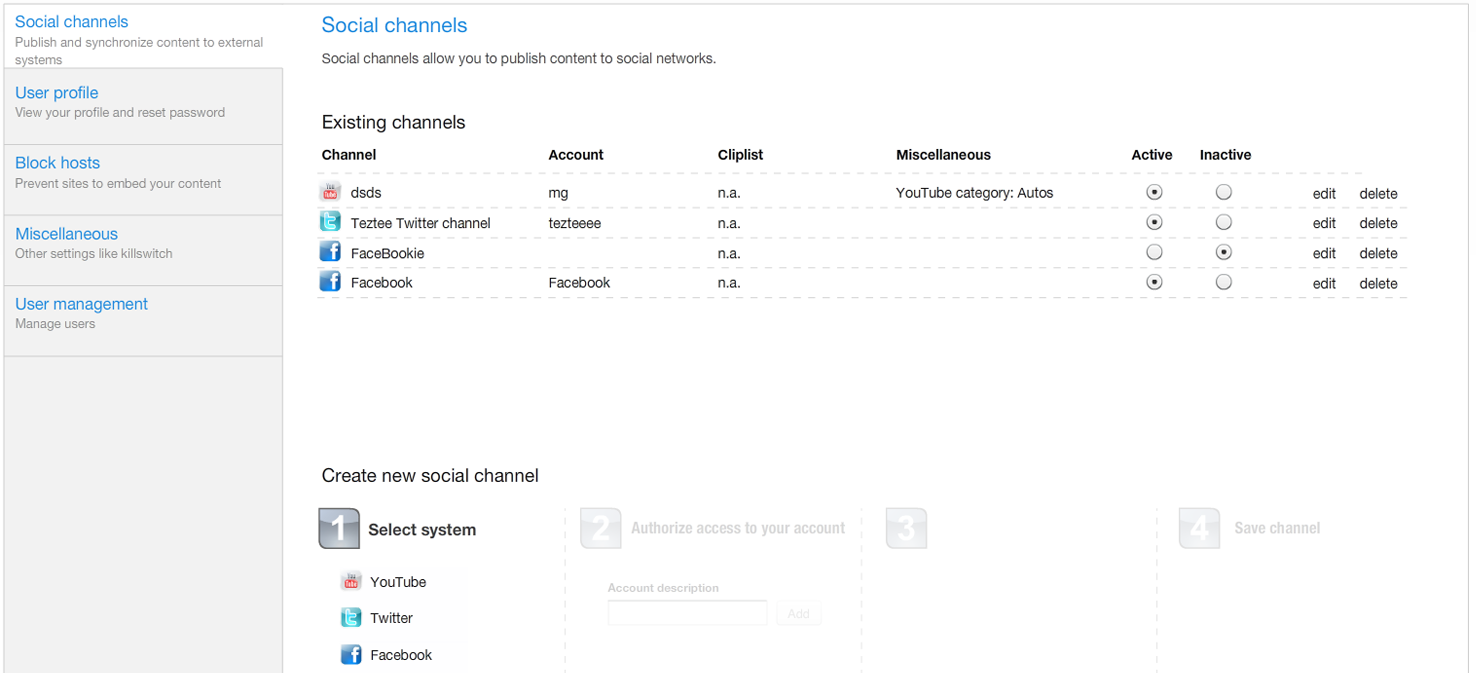 Figure 4.2 Settings
Start creating a Social Channel by clicking on one of the logo's below label 1 (Create new social channel).
4.2 Step 2 - Authorization
Important note: For setting up authorisation to work with social networks like YouTube it's important you use a secure (ssl/https) connection to the VMS.
Please check if the address bar in your browser shows a URL that starts with https://
Give for personal reference only, the social channel a name in the Account description text box, then click Add. An authorization screen will pop up, prompting for a sign in if not signed in already. Please make sure that the right account is being used by verifying the account name in the upper right corner.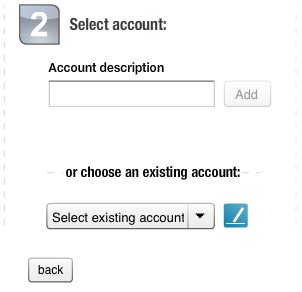 Figure 4.3 Account selection
4.2.1 Youtube

Figure 4.4 Authorize YouTube
Press Allow Access for the following message to appear.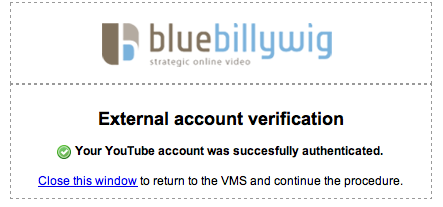 Figure 4.5 Access granted YouTube
Now it is possible to use the Youtube account to share videos.
Important note: If you want to publish to a YouTube page/channel that's not your user account's only/home channel please set up a separate account for the page you want to upload videos to.
source: https://support.google.com/business/answer/4570250?rd=1
4.2.2 Twitter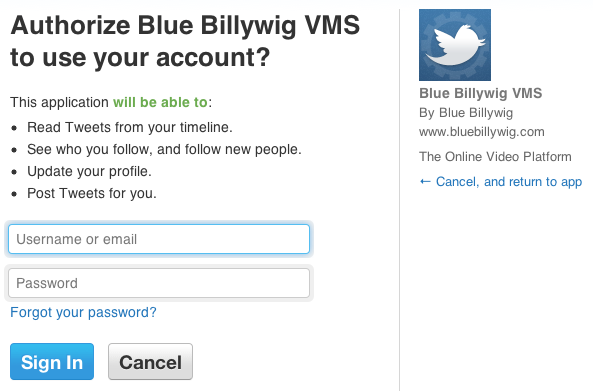 Figure 4.6 Authorize Twitter
Press Allow Access for the following message to appear.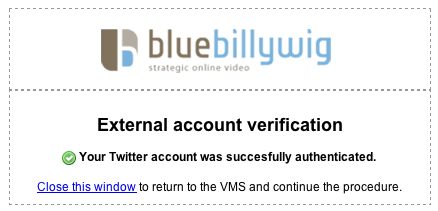 Figure 4.7 Access granted Twitter
Now it is possible to use the Twitter account to share videos.
4.2.3 Facebook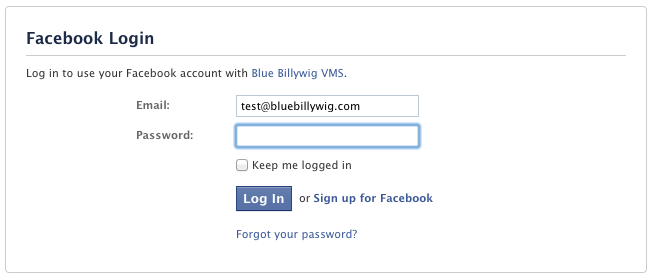 Figure 4.8 Authorize Facebook
Press Allow Access for the following message to appear.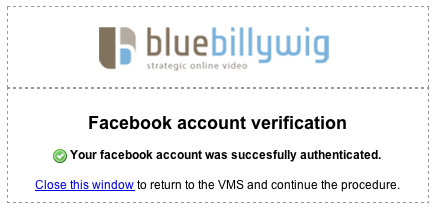 Figure 4.9 Access granted Facebook
Now it is possible to use the Facebook account to share videos.
4.3 Step 3 - Extra options
This is to show extra options related to the selected social channel type. After finishing step 3 it's time for step 4.
4.4 Step 4 - Selecting cliplist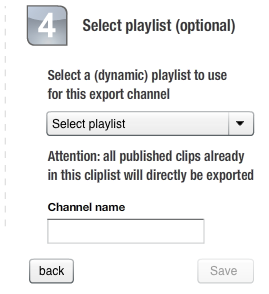 Figure 4.10 Select cliplist YouTube
After step 4 it is possible to publish content automatically to the selected Social channel type by naming the Social Channel. After naming the Channel the creation process is complete.
4.5 Manual link Social Channel
Mediaclips can be exported manually to a defined Social Channel. This can be done by opening the clip, and selecting the Social tab.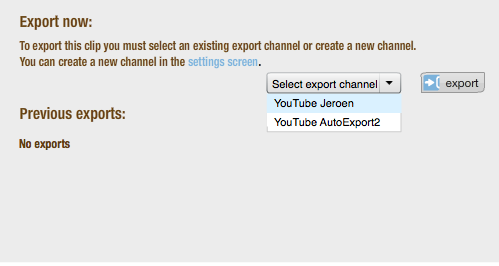 Figure 4.11 Social channel
Select the Social Channel to use and click on export.
4.6 Automatic feed Social Channel
The automatic export of a mediaclip to a Social Channel is done by creating a cliplist, which is described in Cliplists. After creating a cliplist the next section will explain connecting this to a social channel.
4.7 Connect cliplist to Social Channel
The last step in static(manual) or dynamic(automatic) publishing of mediaclips to YouTube, consists of modifying your Social Channel to use the static or dynamic cliplist you have created. Start by opening the Settings menu and modifying the selected Social Channel by clicking edit.
Figure 4.12 Connect Social channel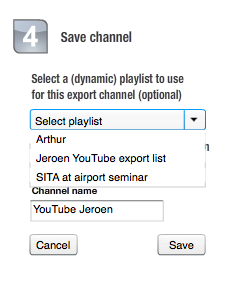 Figure 4.13 Select cliplist for automated feed
Now click select cliplist and select the cliplist to use. By selecting a dynamic cliplist, the YouTube channel will be filled automatically with the selected mediaclips.