Create new ...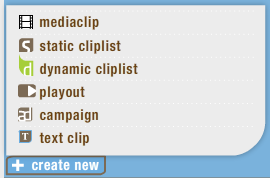 It's easy to create one of the items shown above. Click on the 'plus'-sign down at the left corner of the screen and the options pop up.
Note: Creating a new campaign or text clip is only available if the Campaign Management module has been contracted.

This is an example to show how to create a new item.